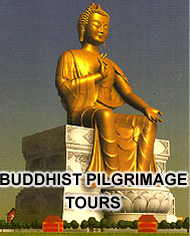 Home ||
Music and Dance
Indian music (Hindustani in the north and Carnatic in the south) has been evolving as part of India's culture for centuries. Aspects of musical from such as tonal intervals, harmonies and rhythmical patterns are the unique products of a wealth of musical traditions and influences; they are also very different from those familiar in the west. Much of the music recalls Indian fables and legends, as well as celebrating the seasonal rhythms of nature. Indian dancing, similarly unique and timeless, is also widely performed throughout the country, either at major festivals and recitals, or at the many cultural shows which are staged in hotels.
Music Festivals
The following is a list of the major music festivals in India:
Sangeet Natak Akademi - New Delhi.
January: Tyagaraja - Tiruvayyaru, near Thanjavur.
March: Shankar Lal – New Delhi.
August: Vishnu Digambar -New Delhi.
September: Bhatkhande - Lucknow.
October: Sadarang - Calcutta.
November: Sur-Singar - Bombay.
December: Tansen - Gwalior.
Music Academy - Madras.
Shanmukhananda – The Music, Dance, and Drama Festival, Bombay.
The visitor may also be lucky enough to witness dancing at a village festival or a private wedding.
Copyright © All Right Reserved MIDTOWN TRAVELS PVT. LTD.